Burial in the Benedictine Fellowship of Saint Laurence Cemeteries
Fremont County, Colorado
Places of Rest for Man and Beast...
In response to pious requests by Orthodox Christians, in 2008 the Fellowship established ST LAURENCE CEMETERY, a spacious, consecrated, Orthodox Cemetery on a gently sloping hillside just inside the main gate. There, beneath a large, wooden cross, faithful men and women rest in expectation of the Resurrection of the dead at the coming of our Lord Jesus Christ.

Recently, also in response to several requests, we have undertaken the development of the new ST SERAPHIM PET CEMETERY, across the Creek from the main cemetery.

St Laurence Cemetery


The Cemetery of St Laurence is a consecrated, Orthodox Christian place of burial, with additional provision for the burial of Catholics and Protestants with plots that may be blessed on an individual basis. It consists of three parts:

The central area, located on a gentle hillside overlooking a small valley and the Tallahassee Creek-bed, is for single-depth, below-ground burial of Orthodox faithful departed.
To the right (south), there is a section reserved for the burial of Roman Catholics.
To the left (north), there is a section reserved for the burial of Anglicans and Protestants.​

All those who repose at St Laurence are remembered in the weekly Memorial Service held by the Monastic Communities.

St Seraphim Pet Cemetery


Our new Pet Cemetery is named for the much-beloved St Seraphim of Sarov, who among his other wonders, befriended a large bear who used to come to his forest hermitage and eat bread from the Saint's hand , responding meekly to the Saint's words.
St Seraphim Pet Cemetery is a place where those beloved animals who have touched our lives with affection and loyalty may repose. Burial here may be accompanied by a brief Service of Thanksgiving for the life of the animal, with appropriate formats for owners who are from either the Eastern or Western Christian traditions.

Construction has begun on an attractive Mausoleum/Memorial Chapel housing 76 valults for above-ground burial. These vaults will be available for purchase or for rent as temporary places of repose during the winter while awaiting the spring thaw when it is more practical to intere caskets in the cemetery. The interior will also provide shelter in inclement weather. This new structure will be dedicated to Hagia Sophia, Holy Wisdom. We hope to have construction completed by the end of summer 2018.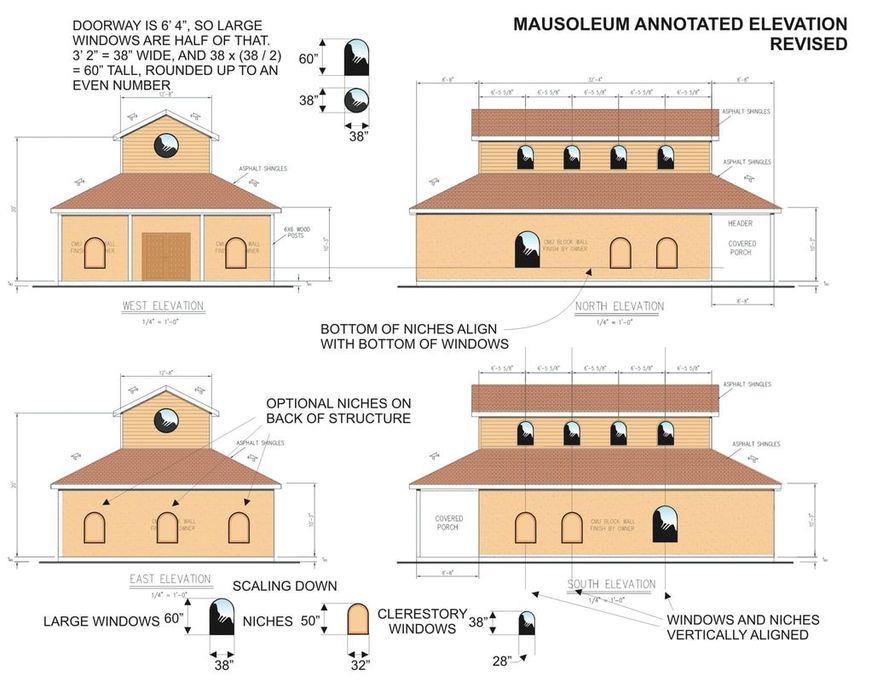 Information, Pricing, and Arrangements for Burial at St Laurence

For information regarding the burial of either yourself or a loved one, in the St Laurence Cemetery, or of a pet in the St Seraphim Pet Cemetery, please click on the appropriate button below: